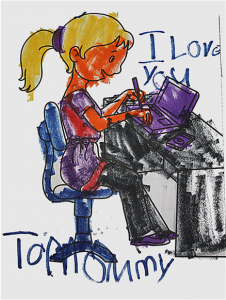 It's Thursday so it must be Guest Post day. Today I'd like to introduce another amazing, talented and generous Virtual Assistant Coach, Lisa McDonnell. I've never met her in person but I feel like I've known her for years because she's been so super helpful and generous with business info, tips and encouragement in my virtual assistant journey. I gush but every bit of my praise is well-deserved. Welcome, Lisa!
Lately, I have been doing a lot of soul-searching around what it means to be a 'Successful' entrepreneur.
For a long time my definition of success was all about 'getting rich'. Success meant making big money, passing the 6-figure mark proving to all the non-believers that yes, you can make a ridiculously good living working from home.
As I raced to achieve my 'success', some interesting side-effects surfaced:
My laundry never got done. My kids were crying for clean socks. The solution? I bought them dozens of new pairs and bigger laundry bins, and kept working.
I was slowly turning my family from health-food eaters into fast-food junkies. The race to riches left me no time for culinary pursuits. I quickly discovered that if you buy a large enough pizza…you don't have to make lunch the next day either. Yeessssssss. I could keep on working.
My husband started hinting that maybe I should just 'get a job'. That way I could leave the office by five instead of working straight through to 11pm. I accused him of being 'unsupportive'…and kept right on working.
I missed every single field trip: the pumpkin patch, the cross country running competition, the maple sugar bush, the track & field meet…you name it. I was busy working on my success.
My gal-pals had lunch without me. A lot. They stopped asking me because they already knew my answer: "sorry guys – gotta work!"
One day I smacked myself upside-the-head and thought: "What on EARTH are you DOING?" Sure, you're making money…but your life totally sucks!
I became an entrepreneur so I could be home for the kids. So I could do their laundry, make them healthy dinners, be that suburban TV Mom who goes on all the field trips and cheers them on at the big games. Instead, my daughters were sending me text messages from their bedrooms to say good-night! I bragged to the non-believers that entrepreneurs could take Fridays off and have lunch with their gal pals whenever they wanted (LIES!) My only friends were total strangers on Twitter. I only spoke to my husband on weekends when my schedule slowed down (a little). Wow.
Suddenly 6-figures didn't make me feel rich. What I really craved was TIME.
Skipping latte's with friends and ditching school pageants so I could work, never made me rich. Today I define success as having more free time to make Thai Fresh rolls with Peanut Sauce, to read "Alice the Fairy" for the fifty-eleventh time to my daughter, to have coffee with my besties at least once a month. And…I fold the laundry. (I still don't put it away…but it's clean). Today, time is the most valuable asset I own as an entrepreneur.
What are your thoughts? Would you rather have more time…or more money?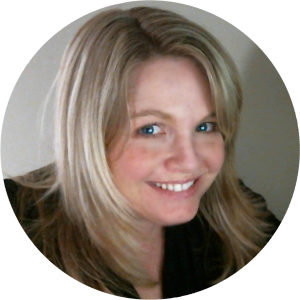 Lisa McDonell is a Virtual Assistant Coach who inspires and empowers other women to launch and grow their own businesses online. Sharing her wise and witty business advice, she shows new and aspiring Virtual Assistants how to take their 'big dreams' and transform them into profitable companies.   Lisa  has been a featured Speaker at Virtual Assistant events around the globe including: Red Deer College's VA Certificate Program, the IVAA Online Summit and the Alliance for Virtual Business – Australian Chapter.   Lisa is a self-proclaimed 'Brainy Gal'. You can find her hanging out at www.thebrainygal.com  or on facebook at https://www.facebook.com/thebrainygal