I can't put it off any longer. Part of me is sad that today is the last day of the Blogathon and the last day of my 31 Days.
And there's a large part of me that is relieved that it's over because I feel like at times, I've droned on and on about this crazy challenge I gave myself and yet,
I've seen huge changes in my thinking about parties. Entertaining is not so mystical anymore.
It's NOT so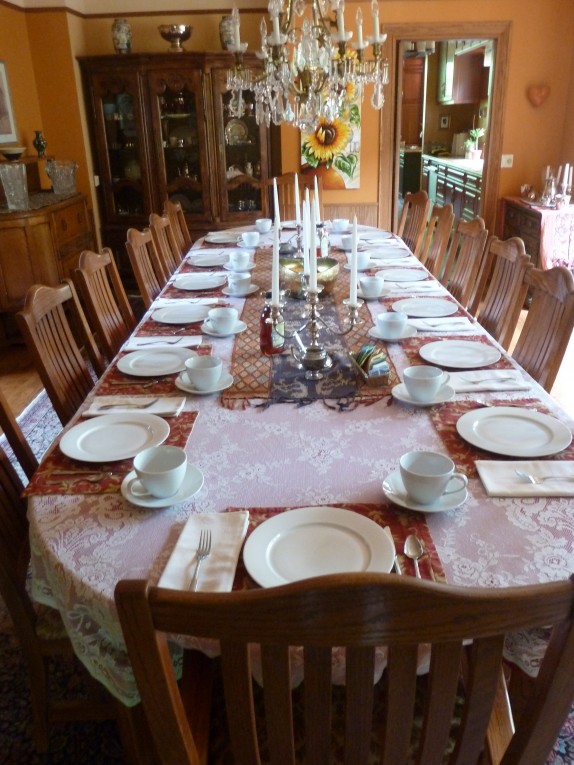 impossible, scary, threatening, or intimidating.
Because I wasn't raised with an entertaining background, I felt I was creating this part in my life for the first time. I didn't know where to start but other blogs and books fed me ideas and encouragement. They gave me courage.
I struggled with the idea that I struggle with entertaining. And the traffic to my posts didn't go up much like it did at last year's Blogathon. But I finally got a comment from someone who said she didn't even want to read my posts because she was afraid of entertaining.
BINGO. I wasn't crazy. That was one of my best comments I could have received.
I say commit first! Make a date and send out invites. Panic later.
Write out your fears and if necessary, make them public. Share with a trusted friend or even have a party with another girlfriend so you don't feel so easily overwhelmed with the task.
Ask yourself, "Is the editor of Better Homes & Gardens or Martha coming over?" Well, then…calm down and relax.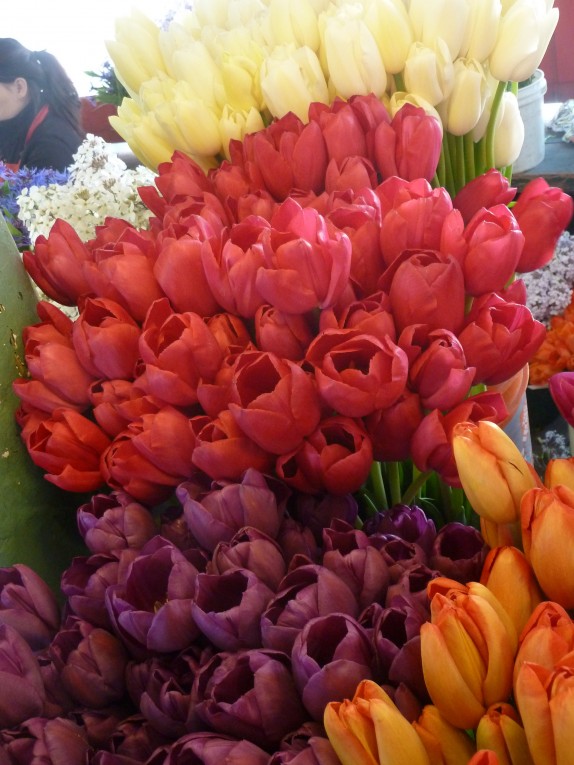 I can pretty much guarantee you that if you have a party, get-together, gathering with your friends, you will have a wonderful time. Remember a few of my tips and please let me know if I convinced you to have a party?
Please let me know if I encouraged you enough to have a girlfriend over for coffee and you went a little overboard to let her know that you were glad she came.
Let me know if you're still scared, and we can talk.
Thank you for joining me on this journey. I have a feeling I have many parties in my future. In fact,
I agreed last week to have a bridal shower for my daughter's good friend sometime in July…Yep, me!…I even asked the bride if I could do it.
Score.
(Pictures are of the Bacon Mansion, dining table and Pike's Place Market, Seattle WA)