I'd like to welcome Brette Sember to Imp3rfect Mom today. The Parchment Paper cookbook is her fun, new cookbook that can help busy parents with dinner and clean up!
1. Why did you start using parchment paper cooking and can you share a bit about it?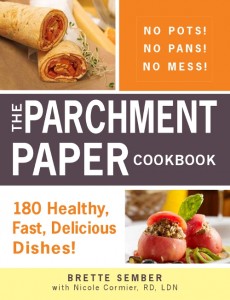 I made my first dish in parchment paper over 20 years ago, as a newlywed. Parchment paper started to pop up in magazines a year or so ago and I got interested in it and started my blog. Parchment paper cooking is about cooking food inside sealed parchment paper packets. It's easy and fun!
 2. What are the benefits of using parchment paper cooking?
Parchment paper cooking has lots of benefits. My favorite is that there is no clean up! No pots and pans to scrub. At the most you might need to rinse off a cutting board, spoon, and small bowl, but there is no heavy duty washing up to face once dinner is over. I just love that aspect of it.
Parchment paper cooking is healthy. Because the foods cook in their own juices and the steam is kept in, you don't need to add much oil or fat to any of the recipes. You also don't lose nutrients to cooking water.
Parchment is environmentally friendly because it is recyclable and compostable. With this type of cooking, all you turn on is your oven – no burners, multiple ovens, etc. You can cook your entire meal in one oven. You also don't use much water for clean up.
It's also just plain cute. Each person at the table gets his or her own individual packet, which is like a little present, and is very enticing. Kids find it very exciting.
Parchment cooking is very approachable. You don't need a big kitchen, lots of gadgets, or even a full-size oven (you can cook the recipes in a toaster oven). And yet, all of the recipes are delicious and have complex and interesting flavors.
And you can buy parchment paper in the section of the store with foil, plastic wrap and waxed paper. You can also find it at stores with baking supplies (like Michael's), order it from Amazon or from baking supply companies like Wilton. Lots of people use parchment to line their baking sheets, but never think about how to use to create packets!
3. Is there anything you can't bake with using parchment paper?
Parchment paper cooking isn't limitless, but you would be surprised at the types of things included in this cookbook – pasta, desserts, breakfast, sandwiches, meats, seafood, vegetables, potatoes, and more.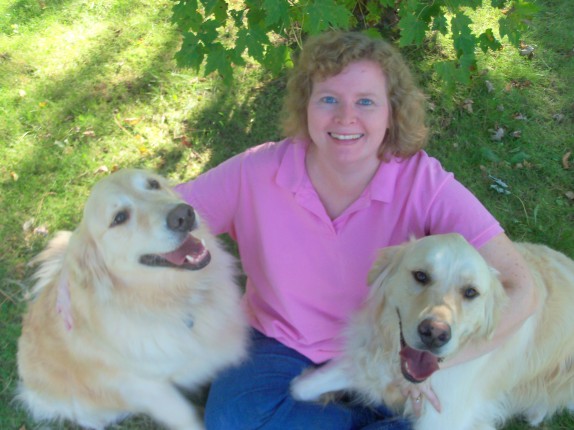 4. What was your biggest success with parchment paper cooking?
There are so many recipes that are fantastic, but I have to say not having to wash a sticky pot after making gnocchi might be one of my favorites. I also love having so many different ways to cook chicken and fish, which are two big staples of our family meals.
 5. Are all portions for only one person? Can you prepare the "bag" for more than one person?
Most of the meat/seafood dishes in the book are made in one-person portions. A lot of the sides are made family size. You can make as many portions as you want in each parchment packet, but be aware that the cooking time increases as you add more to each packet.
Brette Sember blogs about parchment paper cooking at www.NoPotCooking.com. She also writes the popular food blog www.MarthaAndMe.net.
Thank you, Brette! So you can enter to win a free copy of The Parchment Paper Cookbook by leaving your comment: Do you have any tricks to making dinner time easier or quicker?
You can get two more entries if you share this cookbook giveaway on your facebook page and you tweet about the giveaway and come back and leave me a comment that you did. The contest will close Friday at noon, PST.