In the last 21 months, I've shared my passion with other moms who wanted to know how I became published in regional parenting publications. I realized that if I put it up on my blog, I can direct someone to my blog so they could read it, and I wouldn't have to worry about forgetting details.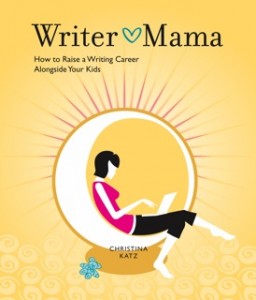 After reading Writer Mama by Christina Katz that I checked out at the library, I took her online class called "Writing and Publishing the Short Stuff."  It was a fun, but hard workout for someone who had never even thought about writing before. This class began my entire journey into the writing world. Stop by Christina's website. There is a plethora of information for any new authors.
During the class, Christina shared about different resources for writer mamas to investigate. One of them that she mentioned is Brett Sember's Regional Parenting Publication Kit. This kit provides you with a long email list of regional parenting pubs as well as extensive instructions on "how-to" write to an editor along with loads of tips to get yourself started.
I have also run across another resource by Kerrie McLoughlin, Get Published in Parenting and Family Magazines. Check out her ebook, too.

Since then I've see the importance of staying inspired so I've joined Freelance Success, a community of professional non-fiction writers where I mainly lurk and glean and Willamette Writers, a local writers' group.
I always want to give a shout out to Ron Doyle, too, who designed my website and blog.
So this is the short version of my writing story, what's yours? How did you get started in writing? I'd love to hear about it.