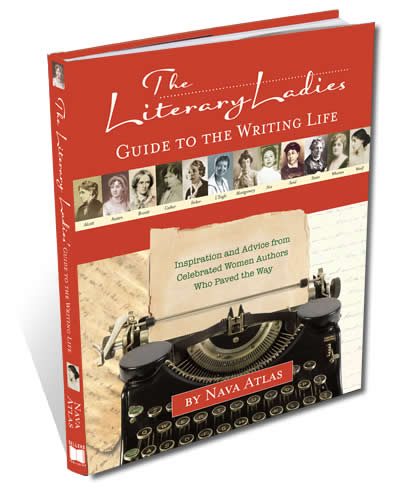 Yesterday as I was sitting on the couch reading…yessireeee…I was sitting on the couch reading and not feeling guilty at all…I came across a wonderful quote from Madeleine L'Engle.
The quote is in Nava Atlas's new book, The Literary Ladies: Guide to the Writing Life Inspiration and Advice from Celebrated Women Authors Who Paved the Way.
"Risk is essential. It's scary. Every time I sit down and start the first page of a novel, I am risking failure. We are encouraged in this world not to fail. College students are often encouraged to take the courses they are going to get A's in so that they can get that nice grant to graduate school. And they are discouraged from taking the courses they may not get a good grade in but which fascinate them nevertheless. I think that is a bad thing that the world has done to us.
We are encouraged only to do that which we can be successful in. But things are accomplished only by our risk of failure. Writers will never do anything beyond the first thing unless they risk growing." (Madeleine L 'Engle Herself, 2011)
I have found in my own life that when I risk, I become more courageous by the act of just trying. I don't feel courageous…
Terrified
is more descriptive.
But, success, when it comes, is
delicious.
Is there something that you'd like to try but are scared to fail? What are you scared of? What would it look like if you succeeded?