I have been blogging for just about a year but have not been consistent by any means. My first love is writing parenting articles for regional parenting magazines. (See sidebar) As an older mom, it's fun to come up with ideas to write about to help younger moms streamline their life, provide resources for them and encourage them along on their journey.
However, blogging kept calling my name. Not too sure why. There's no money in it as of right now but still I love it. So what have I learned so far?
1. That I have to work at being nice
Since blogging is such a personal experience, I'm pretty open about my opinion. However, there is quite an art to portraying your realistic thoughts on paper or on a screen. And I have a tendency to be sarcastic. Now, when my older kids are being sarcastic, it sounds funny. But when my younger kids say something  sarcastically, it sounds snotty. And blogging has brought it to my attention how ugly it can be when I see it on the page. Ugh!
"The right word
at the right time
is like precious gold
set in silver."
Okay, I'm working on that.
Now I know why there's a delete key. More often than not, I have to remind myself that life isn't about me.
2. I rely too much on other's comments to validate me
After I post, I wait for comments. I LOVE COMMENTS but I need to move on and let things go. Wow, remember when you were young? I mean really young? And you thought that when you reach the age 20, 30 or even 40, you'd be mature and all grown up? I'm still asking the Lord to mature me and not rely on man's approval but it's hard.
Blogging can be a not-so-pretty mirror.
3. There will be hits and misses with different posts.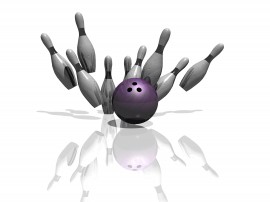 It surprises that sometimes I'll post about something and I get a lot of reaction and comments. Next time I post, I won't hear from anyone. This tells me that I have to keep writing and writing and writing. I need to just keep putting one foot in front of the other.
I'll have to continue this discussion for another day. There's so much more I want to share.
Tell me what you've learned from blogging? Does it surprise you? Or does it scare you?
Photos by Charkrem