Archives by date
You are browsing the site archives by date.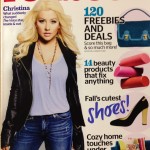 By Jan Udlock on October 13, 2013
Hey there, Just had to share that I have a mention in the November issue of Redbook magazine as a virtual assistant. I'm proud of the work I do for my clients, and I hope this further educates the public about Virtual Assistants.
Posted in Social Media, Virtual Assistant | Tagged Redbook magazine | 4 Responses