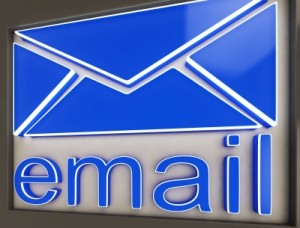 As a virtual assistant, I often respond to my various clients' clients. I have to answer questions or clarify something. Or in the past, I've had to quickly respond to a regional parenting editor who needed some extra information.
And one thing I've learned over the recent months is I need to be patient and remember kindness in my words.
In my answer.
There's been more than a few times that I've had to erase my words in an email after I reread what I wrote.
Emails can easily sound abrupt when you didn't necessarily mean to be. Tweet this
They can sound
harsh,
hurried or
demanding.
I have to remember that when someone has a question, 99% of the time they need clarification about something.
They need an answer. They need
a gentle one;
and a thorough one.
I have to remind myself when someone is abrupt with me or even frustrated in an email, I make it a challenge to be kind enough in my email to them that I see a change of tone in their email.
I don't know what kind of day they've already had.
Did their dishwasher break?
Or did their spouse bark at them this morning?
Or are they just in a rush to get to their next important project?
I don't always remember to be full of thought and full of grace when I respond to clients. My natural reaction is to bark back if someone is short with me or become impatient if I have someone asks me a question that is clearly already answered in the email.
But I'm getting a bit better…How about you?
Image courtesy of Stuart Miles / FreeDigitalPhotos.net