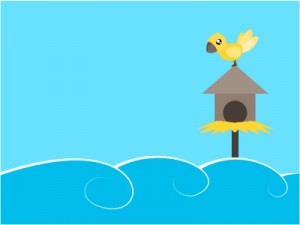 Are you a brand new virtual assistant and looking for helpful advice about using Twitter? Well, welcome!
Here's a super easy beginner lesson on Twitter:
Quick Reasons Why You Should Use Twitter
The businesses that you want to work for are online so as a virtual assistant, you need to participate on social media platforms.
When on Twitter, you'll see the thought leaders in the virtual assistant industry. You'll find out what's trending in the VA world.
It's all about relationship and trust. Twitter gives you the ability to start relationships and grow them.
And there's always a great opportunity on Twitter to find clients!
Easy Virtual Assistant Tips to Start Using Twitter
Open an account on Twitter and pick a name that you'll use for your business. Since I have an unusual last name, I use my name and my twitter handle is @JanUdlock.
When you pick your business name remember when people send you a tweet, all of the characters in your name are also counted in the 140 word count so keep your twitter handle/name short.
You can start following other VAs and look for the experienced VAs to follow, too.
Check out specific words in the top right search box to see what people are talking about. Put in words like:
virtual assistant
business
VA tip and
smallbiz
You can also search for  any words that best describes your virtual assistant niche. If you are wanting to work with health coaches, journalists, authors, writers, small biz owners or speakers, put those words in the search box.
Follow the Virtual Assistant groups like:
Remember Twitter as well as all of the social media platforms is all about conversation and relationships. You may be a bit hesitant but jump in and start. Follow me and I'll follow you back.
Were you nervous about learning Twitter?
Image courtesy of SweetCrisis / FreeDigitalPhotos.net