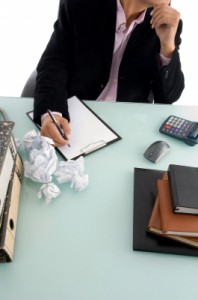 Today I have Tess Strand, small business consultant and CEO of Virtual Assistant Forums and Virtual Assistantville as my guest. I asked her to share about the importance of a client writing a thorough RFP (request for proposal). Here she discusses what to consider when writing the virtual assistant title,  job description, special skills required section, and establishing a budget in an RFP.
And make sure you grab your FREE Smart Business Owner's Guide to Virtual Assistance that Tess is offering to my readers for the next 30 days.

Many clients don't realize that when they submit an RFP they have an opportunity to frame their expectations, needs, and more. Virtual assistants who read a well-written RFP can learn enough about a potential client and his or her business to draft a truly professional answer, and it also helps weed out virtual assistants who don't fit what you're looking for – saving you time and energy. As a consumer, it's in your best interest to think carefully about how you see a virtual assistant fitting into your business operations and goals and give voice to those expectations in your RFP.
Job or Project Title
Give your RFP a descriptive title. Sure, you're looking for a virtual assistant, but just typing that in the field isn't going to do you or your prospective VAs any favors. Sum up the gist of what it is you're looking for. What type of VA? What sort of work are you looking for help with? Are you looking for a long term contract or a one-off project?
If you're ready to have a virtual assistant install and customize a new WordPress theme on your website, "Seeking WordPress Virtual Assistant for Website Redesign" will bring the right kind of virtual assistants to your RFP in the first place. Whereas 'Virtual Assistant' or even 'Website Work' don't really help narrow down just what it is you're looking for. Spare yourself responses from the VAs who are responding to your RFP just because you're looking for help with a solid title.
Job Description
This is where you get to wax eloquent about all the things you imagine your virtual assistant taking off your plate. Use the opportunity to clearly paint what you need done, what you want done, and what you're hoping to accomplish.
Note that truly professional virtual assistants will appreciate more detail and information about what you are looking for. The more information they have about what you think you need, the better they can tailor their specific offerings as solutions to those needs.
It's also important to realize that if you're looking to contract a virtual assistant for the long term, as most clients are, you don't have to know all the details of everything you need right now. At this early stage you can't possibly be aware of all the ways in which a virtual assistant can positively impact your business. Once you've found your VA, you and he or she are bound to discover and create new directions and tasks. For now, start with the things that are getting in the way of you doing what you need to be doing (visiting with clients, making sales calls, writing, developing products, etc…).
If there are things you aren't sure about handing over, share them anyway – you may find that a particular respondent offers a solution or suggestion relative to those tasks that impresses you to no end.
Special Skills Required
If you have specific expectations of your virtual assistant's skill level, expertise, or experience, share them here. This is particularly important if you're in an industry that requires special knowledge or training and want a virtual assistant who has at least some understanding of the same.
Note that some clients actually prefer a virtual assistant with limited knowledge of or experience in a particular field so that they can teach and 'train' the virtual assistant to approach business tasks in a certain way. Your own preferences and working style will be important to consider when answering this portion of the RFP.
Budget
How much money are you looking to invest in your virtual assistant? This is an important question, and while there's really no 'right' answer it should be noted that professional virtual assistants charge anywhere from $25 hourly on the very low end, to $75 hourly and up for highly specialized and technical services. With that in mind, it's also important to realize that an experienced virtual assistant can often finish a task much faster, and with more accuracy than you or another VA may be able to, ultimately saving you money.
Working with a virtual assistant truly is an investment. Smart business owners approach the RFP process with this firmly in mind.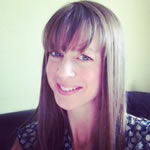 Thank you, Tess for all of your valuable information today. And thank you for your offer to my readers:
For more great info on working with a virtual assistant, grab this free download from Virtual Assistantville.
http://www.virtualassistantinformation.com/how-outsource-virtual-assistant/free-smart-guide-download-jan-udlock
Image courtesy of imagerymajestic / FreeDigitalPhotos.net