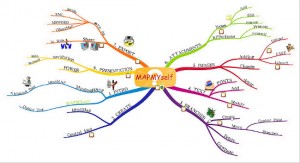 Today is Guest Post Exchange Day on the Blogathon and as my guest, I have a wonderful writer that I've known for a few years from the Blogathon. You'll really enjoy Sara's post.
You know how blogger's block goes. You sit down to write a post and the next thing you know you've spent 26 minutes tapping the keys and staring at a blank screen.
Some days the ideas don't flow, at least not any good ones. To help you get past the block, here are a few strategies I employ from time to time.
Strategies for Breaking the Block
 Get out the pen and paper. There's something refreshing about working with a pen and paper. Free write, mind map, make an outline, or draw a picture. All of this can be done on the computer, too, of course, but the goal here is to get out of your rut by doing something different.
Set the timer. Force yourself to sit in that chair and write for a specific amount of time. If after that time is up you're still stuck, get up and try again later. Usually, though, after a few minutes with your butt in that seat you will find the momentum you need.
Exercise or meditate or both. Maybe your problem isn't the blogging. Maybe your problem is an unbalance that comes as a result of your hectic, work-driven life. If your body and spirit are out of whack, you can bet that will hurt your creativity and blogging ability.
Brainstorm a list of headlines. Fill in the blanks:
10 Ways to Fix Your ______________________________
What Will Your Mom Say When _____________________
The Five Best ____________ to Revolutionize Your _____________
How to Prevent Blogger's Block
Now that you're unblocked and ready to start blogging today, let's take a few more steps so that you don't get blocked again tomorrow.
Keep track of your ideas. Any time an idea comes to you, write it down. Keep a journal in your purse or get the Evernote mobile app so you never lose a gem of an idea again.
Find the magic hour. Try writing at different times of day and in different settings and pay attention to when and where you're most productive.
Read and write a lot. When you read you get ideas. When you write often you get better at it.
Get blog post ideas sent to you. Forgive the blatant promotion, but I send out an email each month complete with a blog post idea for every day in the following month. Some ideas fit the calendar and others are just generally helpful ideas.
Maybe my monthly email isn't right for you, but you can bet that there are other sources of inspiration out there, and you can get them sent straight to your email, Facebook feed, or RSS. Be proactive about the blog posts you'll want to write in the future. Start gathering ideas today.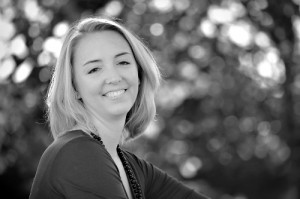 Sara Lancaster is the chief communicator at No. 2 Pen, a website content writing and online marketing agency in Denver. Subscribe to No. 2 Pen's daily blog post ideas email here.
Image printed with permission by Maxim Saltanov from Wikimedia Commons