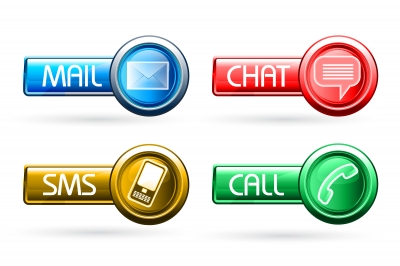 Working virtually is rather amazing, actually. I get to work with some stellar clients, while at home and at any time of the day.
However, because I'm working virtually, the need for strong written communication becomes even more essential for my business.
Here are some quick tips for you to keep in mind when you're communicating by email with clients:
If you have to explain to your client about what procedure has to happen first before you are able to continue with your task, spell it out for him.
Do you need to hear from the website guy before you can continue?
Did you run into a research issue?
Always keep in mind that your client is engrossed in their work life so your email needs to be succinct. Explain
where you're at in the project and then
what you need.
Your client is working on her projects and deadlines so make it easy for her to catch up with where you are at and then ask your necessary questions.
Secondly, before you send an email to a client, check for a few things:
1. Reread the email and delete extra words and fix any typos.
2. Do not use pronouns in emails: he, she, they, one, or it.
Instead use names in your sentences. Don't expect your client to guess which "it" you're referring to.
Take the extra few minutes to polish your communication to make you and your business shine.
Image courtesy of digitalart / FreeDigitalPhotos.net