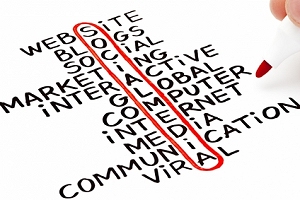 Today I would like to introduce a new friend and a stellar Virtual Assistant, Kristy Schnabel. She comes with a vast array of VA experience, and I'm looking forward to get to know her because she's so generous with her knowledge and expertise. And she's a nice lady! Welcome, Kristy!
Most small business owners have figured out that having a social media presence is an effective way to attract and engage with potential clients. And yet finding the time to provide your core business services and handle the administrative demands of your thriving business can be a struggle.
Add to that the social media dimension — interacting with your Facebook, Twitter, and LinkedIn accounts (not to mention Pinterest, YouTube, Google+, and Instagram ones) — and you're a time-strapped entrepreneur.
Enter a virtual assistant (VA) trained as a social media manager. Maybe you're thinking that you can have her do all of your social media for you. I urge you to think again.
Whereas a VA can do a lot to help you with your social media tasks (account set up, content search, scheduling, message/comment handling, etc.), there's one thing that you shouldn't delegate: YOU.
In order to really connect with your ideal potential clients, you need to bring your engaging, true personality, so that people learn to like and know the real you. (As we know, people like to do business with people they know and like.)
In working with clients, together we strike a balance between the time-crunch and wanting to add the client's true personality by having the client be responsible for a block of time on the social media channels. For example, the client might take the noon time period (10:30am-1:30pm) during which she'll post spontaneous (organic) comments.
Examples:
"I'm looking forward to the webinar I'm hosting tonight. Join me?
"Good afternoon! I have lots of client appointments this afternoon, what do you have cooking?"
"Have any questions for me about [area of expertise]? How can I help?"
Client uploads a picturesque photo and adds a relevant caption.
"I was interviewed by our local paper today. What fun! Here's the link:"
"Learning a new technology today — I got this!"
The organic comment doesn't have to be scintillating each and every day, just real, but usually try to be upbeat or humorous, if possible.
To save time, the client can post their spontaneous comment on one of the channels (Facebook, for example), and then the VA can repost it to Hootsuite (cool tool) to make sure that it gets on all the other channels as well. This is a timesaver for the client and yet still provides a mechanism for her to really be a part of the social media experience. Before too long, she'll be liking, commenting, and retweeting away.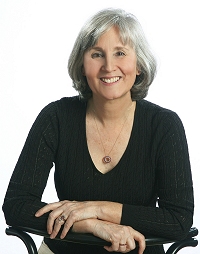 Kristy Schnabel, owner of It's Virtually Done, LLC, has been virtual assisting since 2003. She rocks her woman coach client's social media with her internet marketing experience. When offline, she likes curling, tap dancing, knitting, and heading to the Oregon Coast with her husband and dog.