I'm late in getting my post up today because I've been pulling out my all my dishes and glasses and serving dishes to find what looks nice with what.
I also had a consult today with my gifted designer – my dear neighbor – who charges me only a cup of tea and a few bites of chocolate covered nuts. We experimented with a few different ideas for the centerpiece. We talked about how I can make the table look nice but not too formal.
Here's a picture of what my kitchen table looked like last night: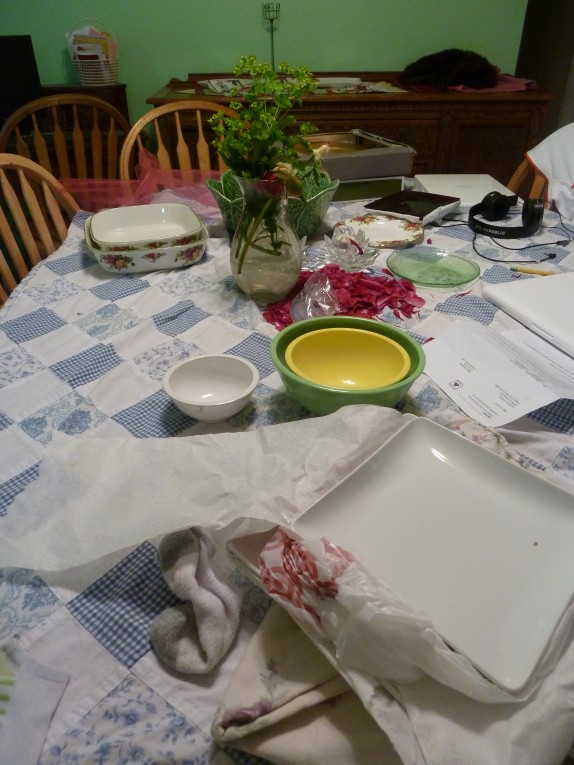 Here's another shot of my kitchen counter: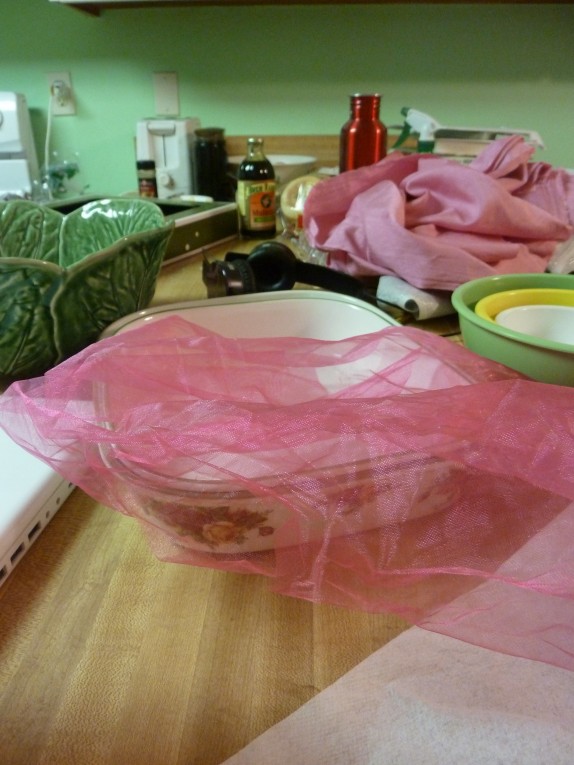 And here is a quick peek at some of the potted flowers that I'm going to give my guests…I haven't figured out how I want to arrange them yet.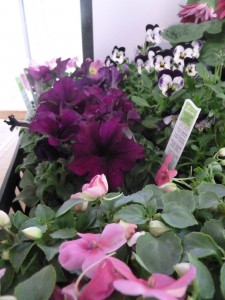 Tomorrow begins the quick cleaning of the house and shopping for a few items.
I want to share too that I had my doubts that I even wanted to do this but blogging about it publicly required me to actually have a party.
The doubts have been plaguing me that there won't be enough food or it won't be fun.
Yet, I have to remember that it's not about me, and it's my attitude that I can control. Two more days…
What would you tell yourself when you're having doubts about your upcoming party?