Thanks to Jan Udlock for having me guest post on her blog for Word Count Blogathon 2012.
By Estelle Sobel Erasmus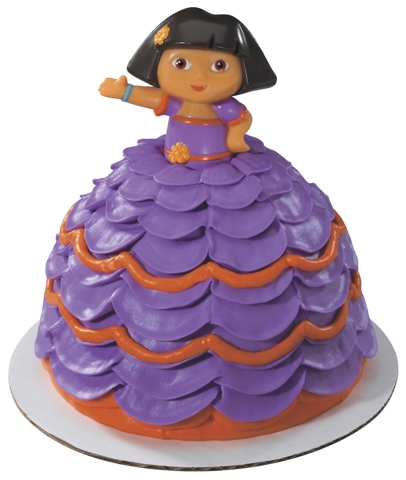 Planning my now three-year-old toddler's birthday party every year usually takes on all the stealth of a military mission. Cake ordered. Check. Dora topper for cake that birthday girl-to-be requested. Check again.  Every day it seems another item has to be ordered, planned or purchased. And it goes on and on until the very moment the party is launched.
So, to help you put your own mission- toddler party into action, here are a few steps I have taken so I can give my daughter an age appropriate party her friends (and their parents) can enjoy.
1) Send an Early Save the Date
After I cobble the guest list together, based on my daughter's input, I make sure to send out an early save the date email (nothing fancy, simply covering the bases–What, When, Where and What Time. Now when I say I send the save the date out early, I mean usually two months before the party. Why so early? Because my daughter's bday is in the Spring, like lots of her friends and classmates; and most parents actually do plan their social calendar that far in advance. This also gives me the opportunity to get the date scheduled for the party that I want before the other parents call dibs on it during the same popular birthday week.
2) Location Location Location
For my daughter's one-year-birthday it was perfectly fine and acceptable to have her party at my home, with a few other babies (barely walking), and a local guitar-playing music teacher. Now that she just turned three-years-old, those days are long over. If you think you would enjoy having a bunch of screaming toddlers running all through your house, then have it. But don't come crying to me when one of your guests flushes your new iPhone right down the toilet (true story, it happened to a friend of mine). You're far better served by reserving a time at a play space or gym like Gymboree, Little Gym or Kidville, where the toddlers can run free and burn off that prodigious energy. Let it be the staff's job to corral and entertain them…not yours.
3) Make a List of Preferred Presents
Inevitably, people will ask what to get your child? Be ready for them, with a short list of favorite characters from TV show and movies; and also take notes on what your child likes to play with on play dates at other people's homes.  In my case, I told people that my daughter loves Dora (and the year before I told them she loved Elmo). I also mentioned what present from the line of Dora products she already had (the dolly with the pink streak in her hair, that came with the comb and attachable hair additions). I also told my parents that my daughter liked the Barbie guitar, she had seen (and appropriated for the afternoon) at her friend's birthday party.
4) Get Crafty
Toddlers love to do crafts, so why not make it a part of the party. My daughter had made a door hanger at a get together, and I saw she enjoyed putting stickers and coloring on the cardboard paper. I knew I didn't want to do a craft with a glue stick (it always gets on anything anyway, who are we kidding), so I browsed through the craft items at Oriental Trading, and came up with the perfect one: A small sippy cup with a removable insert that the parents could take out when the cup was washed and then put back in. I spread crayons and markers on a table and tons of stickers and let the kids have at it, while eating their pizza and cake. They loved it; and so did the parents because it was one craft that the kids were able to do without the help of the adults present.
5) Get a Great Goody Bag Gift
A great goody bag is always a hit at a party. It leaves the kids something to look forward to and when they are brought out it is a signal that the party's over for parents and kids alike. I check the $1.00 bins at Target; where I've found great attractive containers that I can use to fill with goodies like markers, washable tattoos, stickers, small balls, inexpensive sunglasses and other items. I can always depend on Oriental Trading for wonderful, budget-friendly items.
Because I just can't stop at five, here are a few more tips I'll throw in for free. Stick to pizza, cake and cupcakes for the food. Most children love pizza (and there are vegan options and options for those kids who are lactose-intolerant). Never have your toddler open his or her presents in front of the other children (unless you want to see a sitcom-like play of "that's mine," "no, that's mine,". And finally, and this is really important: always send them home right after they have had cake. Wait too long, and you will be dealing with their sugar rush, not their parents.
For more party planning information, check out this post from my blog
What kind of easy tips can you share about throwing your child a party?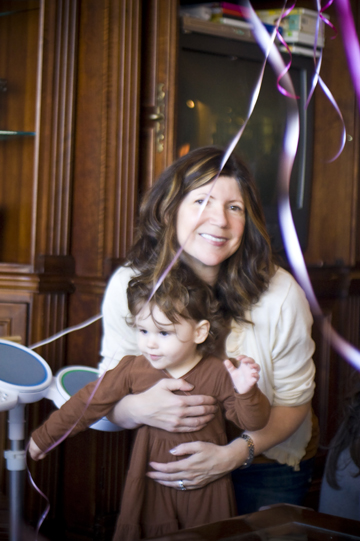 Party on!
Estelle Sobel Erasmus is a former magazine editor, journalist, author, columnist and blogger who can be found at her author page at Estelle Sobel Erasmus and on twitter at @mommymusings011. Her blog is Musings On Motherhood, Mid-Life and Other Forms of Madness.