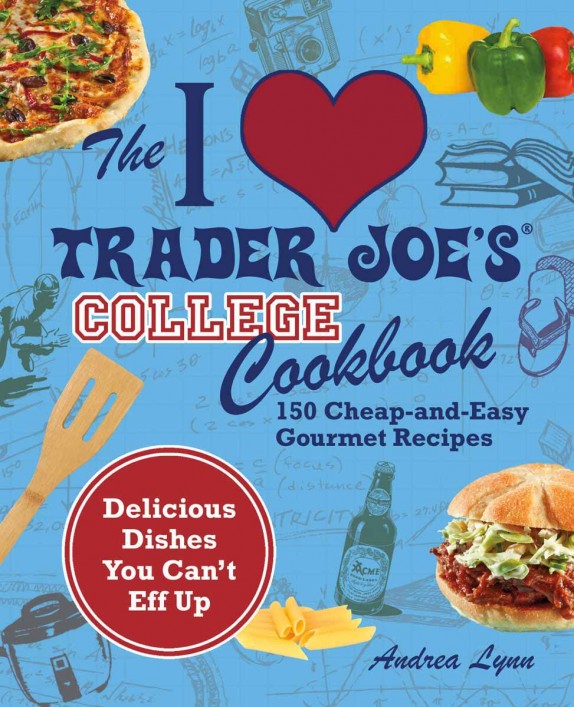 Today I'd like to welcome Andrea Lynn to Imp3rfect Mom. She has written a fun cookbook for college kids and/or anyone who loves Trader Joes. Here's her interview:
Why did you write the book?
When you work in the cooking field as I do, so many people feel the need to bare their culinary souls, mainly to give  me the many excuses on why they don't cook (I don't ask, I swear!). But here's the thing… cooking can be simple. The idea behind this cookbook is that anyone, primarily a college student, can create delicious meals with minimal effort…and some Trader Joe's ingredients, of course.
Why do college kids need a cookbook?
The earlier you can get someone to start cooking for themselves, the better off they will be in the long run. Sure, college is about junk food, pizza, etc., but why can't that also be combined with experimentation in the kitchen? This has a huge impact on someone's life. Once they see how easy it can be and learn a few staple recipes, this skill will continue throughout their life.
I've cooked since I was a child, but a majority of the people I know weren't encouraged in the kitchen. To this day, they still don't cook. People don't just wake up deciding to cook—they need to be nudged in that direction at a young age.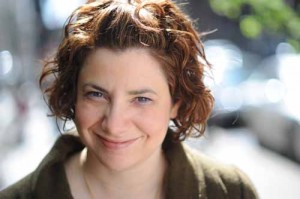 What surprising thing did you discover while writing the cookbook?
I'm not so much of a microwave person, so I think one of the most surprising things I discovered from this cookbook was the amount of low-effort, good-quality meals you can make, only equipped with a microwave and a Trader Joe's nearby.
What recipes do you recommend a beginner to try?
Start with pastas. By just boiling some spaghetti and adding in marinara sauce and Trader Joe's meatballs, there's a meal equivalent to a dish mama would make. But pasta, in general, is fabulous for a beginner cook to start with. Angel hair pasta plus butter and Parmesan cheese is simple yet delightful to eat. From there, as a cook advances, add to to the dish sautéed broccoli, shrimp and lemon zest. Make it whatever you desire. Also, start with hot sandwiches. They're a good bridge to start cooking without being  so overwhelming. Examples are the Buffalo Chicken Wraps with Blue Cheese and Carrots and the Pulled Pork Sandwiches with Slaw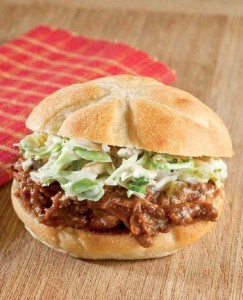 What are your favorite recipes in the cookbook?
Sloppy Joe's have always been one of my favorite foods. For an appetizer, I took Trader Joe's Bolognese sauce, and added a few ingredients to transform it into Sloppy Joe's. This is poured over chips and topped with cheese for Sloppy Joe Nachos¸ a creation I can never stop eating.
Also, I'm a sucker for deviled eggs, and the Thai Red Curry Deviled Eggs are fabulous. And Trader Joe's has hard-boiled eggs ready to go, so it couldn't be simpler. Another favorite is flopping down pizza dough into a dish and adding tapenade to create a quick and simple focaccia. And the French toast/ sausage sandwich is something I eat a few times each week (speaking of another super simple hot sandwich!).
What's your favorite part of the book?
One chapter I enjoy (and think is rather unique) is the Brain-Boosters Quick and Hearty Brain Food For Finals. I've done several articles on brain foods—foods that have been scientifically proven  to boost brain power after eaten. The meals in this chapter all revolve around these ingredients like blueberries, eggs and spinach to create meals that are both easy and good for a stressed brain. (I love this chapter, too. Jan)
What do like about Trader Joes?
First, it's such a friendly store with a wonderful vibe. Secondly, it's so affordable. I can stock my cart with whole grains, meat and nuts—luxuries at other stores—and not faint away at the cash register when it's tallied up. Last, Trader Joe's is stocked with unique items that you won't find at the typical grocery stores—one example would be the chocolate-covered edamame, which I am addicted to because I love that salty-sweet combo.
What is your next book and when will it be out?
My next cookbook, The I Love Whole Foods Market Cookbook, will be out in the fall. The concept behind the cookbook is how to incorporate Whole Foods' ingredients into your recipe repertoire without spending a fortune.
Doesn't this cookbook sound yummy? So once again, you can have four entries to win a copy of The I Love Trader Joe's College Cookbook:
1. What was one of your first recipes that you made as a college student or young adult?
2. Tweet about this post and COME back and leave me a comment.
3. Like I Love Trader Joes College Cookbook fan page and come back and leave a comment.
4. Share this post on your FB and leave me a comment that you did. 😀
The cookbook winner will be announced after Wednesday, 5 PM, PST.