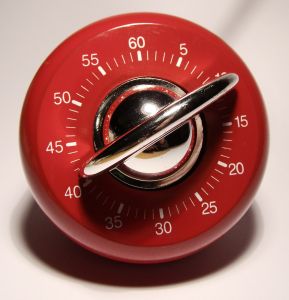 Have you ever needed to get something done and you just can't start? Maybe it's a bill you have to pay or a pile you need to sort through?
Or it's a blog post you can't seem to write?
It's the whole fear thing going on in your head or "I don't want to face finances right now?" Yet, it's easy as soon as you get started. It's the momentum that helps you continue on and complete the task.
It's hard to get started. To begin.
Instead of reading this post today, go set the timer and work for 15 mins. Just 15 mins.
And come back and share with me what did you do? I'll do the same and leave my results in the comments.
Now. Go. Do one thing.