It's my pleasure again to have Trish Rohani, MA MFT back for part 2 of giving your child the emotional edge. If you missed this terrific post, please read part I first.
Here they are, those practical ideas I promised for giving your children an emotional edge in life.
When reading a story with your child, identify emotions the characters could be feeling in different situations.Talkabout the movies or TV shows you watch and the characters' emotions and how they handled them. Explore other options if the emotions were handled in unhealthy ways. Ask your child how they knew what emotions the character was feeling.
Find family pictures that show emotion. Cut pictures out of magazines to identify different emotions and make a feelings poster or book.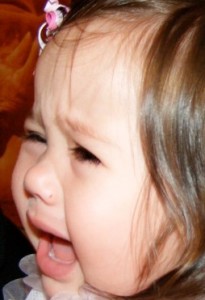 Play emotion games with your child. Make faces and see if he can identify the emotion expressed. Name an emotion and ask your child to talk about a time when she felt that way.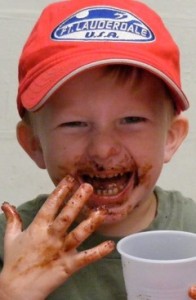 When emotions in your child lead to inappropriate behaviors, talk about alternatives. "You seemed angry when you threw your crayons on the floor. What else could you have done? I wonder if you felt sad, hurt, embarrassed…first before the anger happened?"
Help her express where she felt this in her body. "When you were were scared, what did your tummy, shoulders head feel like?"
When we are able to identify our emotions early on, we are able to regulate them rather than letting them get out of control. When a child (or adult) can recognize the beginning of their anxious feelings or anger, we are able to take action to calm, sooth and manage our emotional responses.
Don't misunderstand me. I am not saying that when a child expresses their emotions inappropriately there should not be consequences. In fact, this is part of the reason for teaching about emotions. When we handle our emotions in inappropriate ways, there are always consequences. When we are a child, it may be a time out, a loss of a privilege, or other consequences. When we are an adult, the consequences can be bigger. It can mean the loss of a job, relationship, etc. Teaching while the stakes are small will be to the benefit of all.
Which strategies might be helpful for your family?
"People will forget what you said, people will forget what you did, but people will never forget how you made them feel." ⎯Maya Angelou
Trish Rohani is a marriage and family therapist in Oregon City, OR. She sees couples, families, and individuals, including children. Her special areas of interest include working with trauma, intercultural families, and right brained creative types.
Patriciarohani.com Facebook: Patricia Rohani MA MFT Twitter: @trishrohani