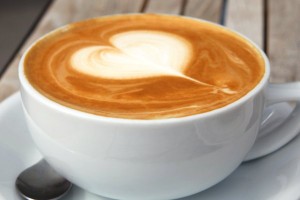 Throughout this Blogathon month I've been busy creating posts, tweeting, checking my stats way too often, and not being as accessible to my family as much as I think I "should" be. Yet my kids are doing just fine. They are still
completing homework,
getting their chores done, and
snuggling with their dad in the evening when I think they should be snuggling with me.
So during my guilty moments, I've asked myself  how necessary am I to my kids? Moms, maybe your kids are not at that stage yet – but believe me, it will come.
Some of this pity party is hormonal combined with it's still raining here in the Northwest and we are at the end of May! Can we say De. pressed? De. pres. sion? Blue? Sad? Down? If we could have some sun, then maybe life would look a whole lot cheerier.
So I'm in my room again working on this post feeling sorry for myself…
Then hubby comes in to give me some smooches. He tells me that his smooches give me power to write. Thank you, sweetie, I appreciate it.
The phone rings twice and needs my attention.
Two minutes later oldest daughter comes in to ask me to look at the top of her head. There's a tiny bump that needs to be inspected.
Cleo cat comes in my room, hops up on the bed and keeps meowing at me until I pet her. She claims hubby's pillow for her couch and snuggles down on the pillow to keep me company.
Youngest son (15 yr old) comes by and asks me what am I doing?  I'm blogging, baby. I'll be out soon.
Youngest walks by and comes in to say hello. Whatcha doing? She replies, "Seeing what you're doing."
Youngest son comes back in and sits on my bed while talking loudly on the phone to his older brother who's out of state at a national track meet. Do you want to talk to him? Sure, Let me talk to him.
Enough of the pity party. I'm still the mom.
Yep,
I'm still needed.
Photo by thepinkpeppercorn