I love doing laundry.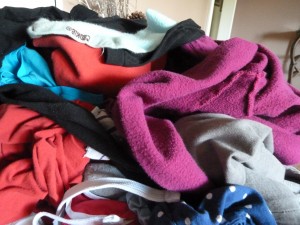 Now before you think that my house is immaculate,  you'd be intimidated to come over my house and I dress in pearls.
Not a chance.
There is something about doing laundry that makes me feel productive. I collect the clothes, sort them in two piles and begin the process.
Is it because my laundry room is in the back of the house where it's just me, some dryer lint and stray pieces of cat food? Is it because this time is a quiet moment of my day?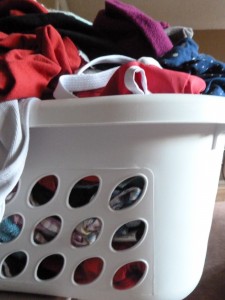 When I was a young mom, I had a dear friend with the same size family as mine sort her laundry by colors. I don't mean colors, darks and whites. I mean she washed a separate load of blues and she washed another load of pinks and reds, so forth. I felt like such a slug…
But in time, I matured and realized that my system works for me and there really isn't any laundry police out there. I also have never had anyone comment on how dull my whites are so…
I'm good.
Folding warm towels on rainy days allows me to think through tasks I need to get done, future article ideas or talking to God about how I handled a conflict with a child. I need a lot of towels for that one. On days when I'm not rushing, I pray for each child as I fold their clothes.
Maybe it's the texture of the clothes that I love. Maybe it's because I can start and finish an actual project.
And now with years of experience, I know I won't get upset when I deliver the towels to our bathroom cupboard and I see the laundry basket is
half full.
And I have to confess,
I do love pearls.
Do you like to do laundry? Or another repetitive chore? Why?