Today I'd like to give a warm welcome to Kate Megill.
In our culture today of broken homes, it is definitely more difficult to parent without a godly role model to follow. Many of us who became Christians in our adult lives have that to learn on our own.
The number one place we go to for insight and wisdom is the Word of God. It is filled with wisdom and principles to help give us clarity of purpose in raising our children in godliness and righteousness. Of course, it DOES mean we need to read and study the Word so we can have God's heart and mind as we train our children.
There are many books and videos available with help in these areas, but some tend toward a harsher more demanding view of child rearing and it is important that you carefully read, pray over and choose which books to glean from.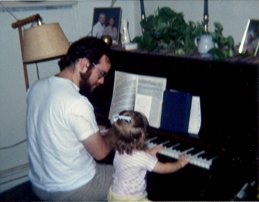 Let us look at some characteristics of Godly parenting:
*seeing children as a blessing and not an intrusion on your life
*focusing not just on stopping disobedience, but working toward building a heart of loving God
*working toward building a strong loving relationship between parent and child
*building an attitude of respect by modeling that respect toward your husband and toward the Lord
*building and attitude of forgiveness and grace by modeling that in your own life toward the children and others
*building an attitude of self-control by modeling it in your own life in your discipline and when things do not go well
The more we grow in love and joy and grace, the more we will be extending it to our children in their lives and the greater impact we will have for Christ. This will help us avoid harshness that will push our children away from us and away from God. A grace-centered home is one of love, understanding, discipline, training and compassion. Parenting, no matter how many children we have or how much experience we gain, is a continual learning time. Like communication in marriage, it is always challenging us to go further, learn more, grow deeper.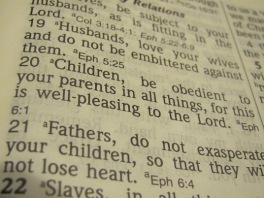 But the goal of our instruction is love from a pure heart and a good 
conscience and a sincere faith. 1 Tim 1:5
In all the learning we go through in parenting, as well as in every aspect of the Christian life, our ultimate goal, the final outcome of all we know and do should be love. When we let the love of Christ rule in our hearts and work out in our lives as parents, we will be guided in His wisdom and discernment. And that is the best frame of reference for any of us to raise Godly children.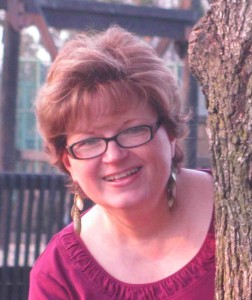 Kate Megill is a wife and homeschooling mom of 8, with a passion for older women teaching younger women. She blogs over at Teaching What Is Good.