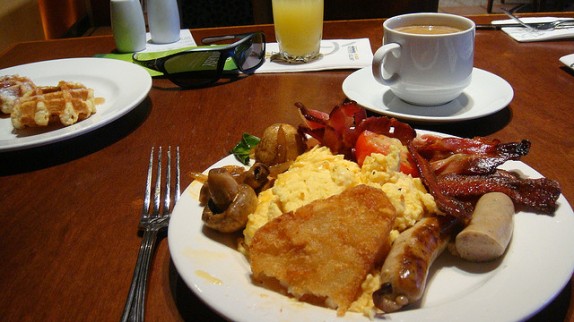 Today I want to share a favorite memory maker my hubby and I do with our kids that we started when my oldest was five years old. Dad takes them out for breakfast on their individual birthday. It creates memories for everyone included. And because he's the dad, he normally runs them by the local grocery store and lets them buy some candy, too.
Now since, I'm not one to miss out on the fun, a few years later we started another tradition where Mom gets to take them out on their half birthday. When the kids were young, this fun tradition was a great lesson for the kids to learn the months of the year, and they'd each figure out what month their half birthday landed in. With five siblings it was a lot of Math.
What traditions do you have in your family that you can share?
Photo by: David McKelvey