Today is one of the theme days on the blogathon. It was suppose to be five favorite writing books but I thought that my choices would be the typical writing classics with a few extras thrown in. (I'll probably share my fav writing books list in a future post this month.) So instead I decided to write briefly about some of my all time favorite books not in any particular order: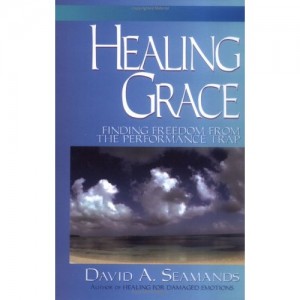 Healing Grace: Let God Free You From the Performance Trap by David Seamands
Do you ever feel like you just need to try harder? Do you ever feel like you don't measure up? Check this book out on Amazon or at your local library.
Keeping House: The Litany of Everyday Life by Margaret Kim Peterson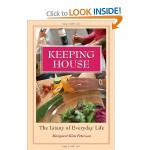 "Keeping house can be a very mundane activity. It is certainly repetitive, and the kinds of work that it involves are varied enough that few people enjoy them all of them equally. But at the very same time, housekeeping is about practicing sacred disciplines and creating sacred space for the sake of Christ as we encounter him in our fellow household members and in neighbors, strangers, and guests." (from preface)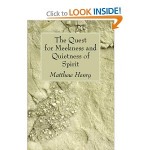 The Quest for Meekness and Quietness of Spirit by Matthew Henry
This book was written in the early 1700's, and it has been one of the most significant books in my life other than the Bible. I don't understand some days why the Lord would want us to have a gentle and quiet spirit but He does.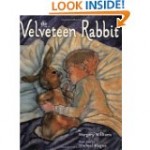 The Velveteen Rabbit by Margery Williams
Yes, It's a child's book but it's an adult's book, too. No, I guess it's a life book. "When you are Real, you don't mind being hurt."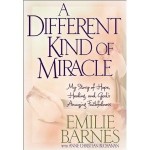 A Different Kind of Miracle by Emilie Barnes
I remember when my hubby brought this book home for me for my birthday. I thought, "It's about her having cancer. Why did you buy me a book about cancer?" Well two chapters in, I realized it was a story about hope, healing, and God's amazing faithfulness.
Well, that's my list. I would love, love, love to hear what books are in your top five? or top ten?
Please leave a few names of your books. 🙂