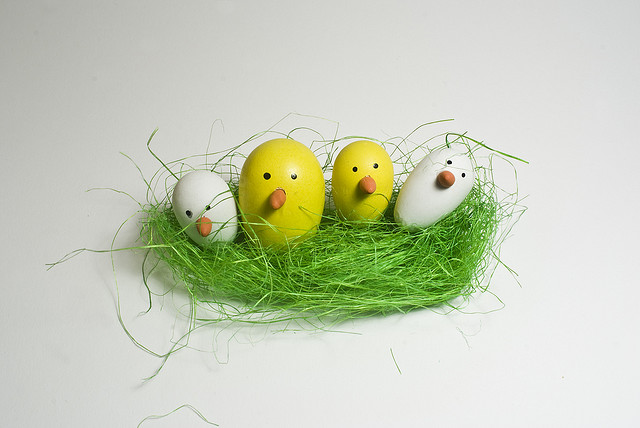 It would be pretty impossible to miss the fact that Easter is right around the corner. Advertisements are chocked full of Easter bunnies and frooffy dresses. Blogs and tweets are full of Bible verses speaking of hope and life. A Hope that gives us all abundant living.
Yet, this is a small place in my heart that is sad because Easter is another holiday.
A holiday that I and my immediate family don't spend time with "family family" because both my inlaws and family live 1,000 miles away. We've been in another state for 18 years, and you'd think that by now I'd find a surrogate family.
But years are sometimes like oreo cookies.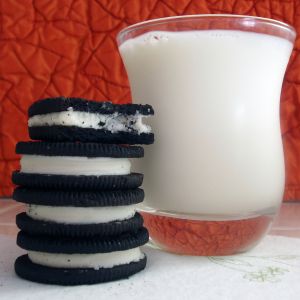 You have a stack of them next to you with a cold glass of milk while you're reading facebook. And before you know it, you look down and the cookies are gone. You wonder where they went as you wipe your mouth on your sleeve.
In the past, I just held my breath and tried to make it through a holiday without making it particularly special. I missed both families but didn't know how to fix it or change it.
I dropped the ball in that area with raising my kids.
My kids aren't used to hanging out with weird smelling aunts or strange uncles. They didn't see me rolling my eyes or holding back tears if an unkind remark was made about a new fruit salad. They didn't have to hear about family fights or grandpa's gas.
So this holiday, think about inviting someone over that doesn't have family nearby. Ask the college student that can't go home for the weekend or the neighbor that lives alone. They probably won't mind your weird relatives and will feel right at home. And they'll probably be thankful for the invite.
Well, after all this talk, I better run.
Excuse me while I'm off to Facebook to tell my two big kids who are away at college to invite any of their friends over for Easter dinner at our house. I've got some cooking to do.
Photo by Grzegorz Lobinski