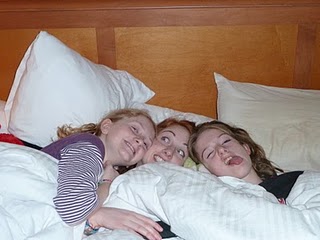 A dear friend suggested to me yesterday that I should think about blogging for fun. I was blogging for fun…
until I actually thought about it.
For fun would be "just doing it"…Not worrying about what people thought…Not looking at my stats…etc. Not obsessing over the fact that I don't any comments…
Ouch.
Maybe I wasn't doing it for fun. I was trying to be successful which there is nothing wrong with. But what's my focus? And what is successful?
Hmmmm….
maybe I just need to have fun with my blog as I learn wordpress. What would it look like if I tried new things in my class and not worried about mastering them? Maybe I just should relax and make a lot of mistakes and laugh about them! Isn't it hard to look foolish or feel foolish but I'm not so sure others are actually looking or caring about it…
We need to give ourselves a break and just breathe and be in the moment.
What are you struggling with to be good at? Where's your focus? Are you taking deep breaths?
Make mistakes today and show your kids, it's okay. Have fun and laugh…
a few…more…times,