Archives by date
You are browsing the site archives by date.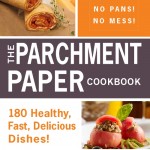 By Jan Udlock on November 7, 2011
I'd like to welcome Brette Sember to Imp3rfect Mom today. The Parchment Paper cookbook is her fun, new cookbook that can help busy parents with dinner and clean up! 1. Why did you start using parchment paper cooking and can you share a bit about it? I made my first dish in parchment paper over […]
Posted in Books, Family, Giveaway | Tagged Brette Sember, cookbook, cooking, easy clean up, parchment paper cooking | 17 Responses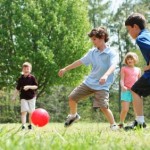 By Jan Udlock on October 10, 2011
By Marijke Vroomen Durning Today I would like to introduce my guest blogger, Marijke Vroomen Durning. She is gathering stories about games we used to play as children. She invites people to visit her website to read other stories and to submit a memory of a game (or games) they played, perhaps discovering that these […]
Posted in Creativity, Family, Guest Post, Parenting | Tagged British Bulldog, Four Square, free play, fun, games, Red Rover | 12 Responses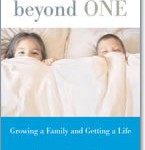 By Jan Udlock on September 26, 2011
Picking Your Shots as a Mom: A Fresh Look at Fall Commitments By Jennifer Bingham Hull It's the time of year when parents are sorting through sign-up forms and school calendars, figuring out how to do it all. But doing it all is not an option here this fall. A hip injury is forcing me […]
Posted in Guest Post, Imperfection, Parenting | Tagged afterschool activities, priorities, school, volunteer | 4 Responses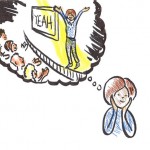 By Jan Udlock on September 5, 2011
It's intriguing how simple lessons you learn from one area in your life  you can carry into other areas. Here are some lessons I've learned from my Weight Watcher leader that I can use in my writing but you can use these great tips in your parenting life, too. 1. Show up I know my […]
Posted in Imperfection, Parenting, Writing | Tagged weight watcher leader, weight watchers | 6 Responses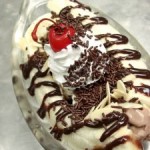 By Jan Udlock on September 2, 2011
With our 3 day Labor Day weekend coming up, you don't want to work hard, right? Here's a simple, simple hot fudge recipe. We don't remember where we found it and after you taste it, you won't care. 1 can fat free evaporated milk (12 oz) 2 1/2 cup chocolate chips 3 Tblspn butter 1/2 […]
Posted in Uncategorized | Tagged hot fudge, recipe, yummy | 4 Responses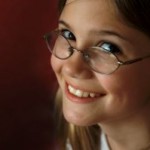 By Jan Udlock on September 1, 2011
What happens if your child isn't gifted in the academic world? How do you handle it as a parent? I wrote an essay, "Listen for the Pounding" that is currently in Portland Family magazine that talks about what I've learned and needed to be reminded of as a parent when my kids are struggling to […]
Posted in Encouragement, Parenting, Portland Family | 3 Responses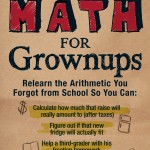 By Jan Udlock on August 15, 2011
Today I'd like to welcome Laura Laing, author of the new book Math For Grownups to Imp3rfect Mom. She has some important insight about math anxiety and our kids. by Laura Laing Things that make many kids anxious: a new school, big dogs, the deep end of the swimming pool, bees, strangers, nightmares, math. Did […]
Posted in Books, Giveaway, Parenting | Tagged Laura Laing, Math, math anxiety | 18 Responses
By Jan Udlock on August 10, 2011
Nikki V.! You just won The I Love Trader Joes College Cookbook by Andrea Lynn. I'll send your name and address to Andrea. Congratulations.
Posted in Books, Giveaway | Tagged winner | 1 Response