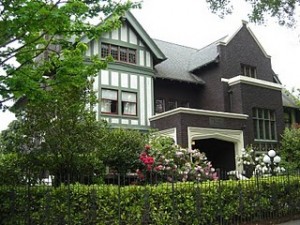 I hate Christmas letters. People who you've lost touch with, send out these letters with all of their family's accomplishments and the exotic places they have traveled to. I seem to be left with a feeling of "I'm boring."
One of the reasons why I have such a distaste for those types of letters is because I think people are not being authentic. I'm all for sharing your happy times but tell me what's hard, too. Tell me that you've been eating too much or you're concerned about your older daughter. Please be real with me. And I also know that a Christmas letter is not an appropriate place to advertise your struggles. So whoever started those letters, please rethink them.
On the same note, I don't ever want to discourage a younger parent with any of my words. Parenting is a tough job and from experience there are highs and valleys…very deep valleys. So, because I've shared my doubts and fears as a parent, I wanted to share my joys, too.
I want to publicly thank each of my five kids for allowing my hubby and I to go away for the night. When we got home, the house was relatively picked up and everyone was so happy. If there was any fighting between whomever, I didn't hear about it. Laundry was done and a nice fire was going. Thank you, dear children. I am very proud of each of you and today, I'm proud that I'm a parent.
p.s. The picture is not our house…(it's the B&B we stayed at in Seattle…maybe in my next Christmas letter, I could say we inherited a few million and…naw!)